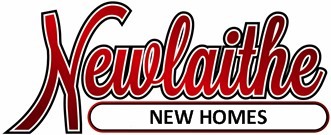 As we receive so many wonderful photos from both Newlaithe bred puppies or have Newlaithe in their breeding
they will now be shown in the year received

All previous photos safely archived for your perusal

LEXI
A stunning Signature daughter loving her Chrimbo
Owned and adored by Gillian & Claire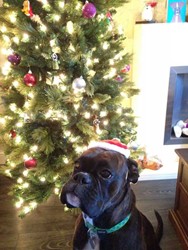 WINSTON
Looking fantastic as ever, litter brother to Newlaithe Conjured Design & Am CH Newlaithe Enchantment
Owned & adored by Dave, Jack & family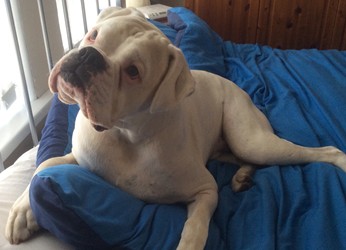 LOKI
A Dooglebug x All Betts On Son getting his place by the fire!
Owned and adored by Lyn & David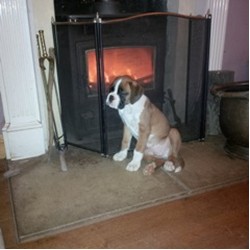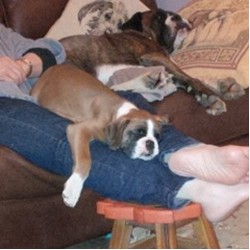 LOUIS
A CH On Target son who has grown into one handsome boy
Owned and adored by Helen & Carl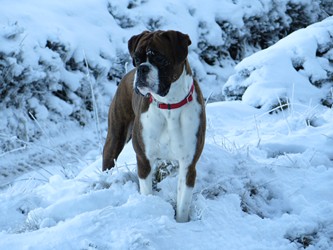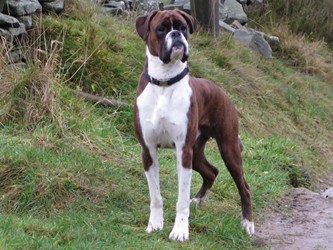 RUBY
A Conjured Design daughter on the beach with her best pal Kimi and looking oh so cute!
Owned and adored by the Grey family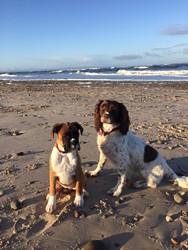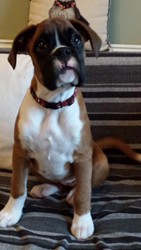 TESS, GHOST & BUDDY
Looking as stunning as ever from the Hattersley family
A Game On daughter with her daughter & son who are sired by CH Jedna na Milion Manolo
Merry Christmas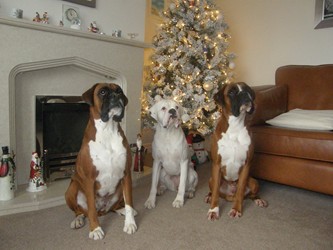 MASON
A Dooglebug son bred by Matt
Owned and adored by the Saunders family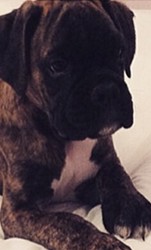 HANA
A Dooglebug daughter bred by Matt
Owned, adored and somewhat pampered (!!) by the Leonard family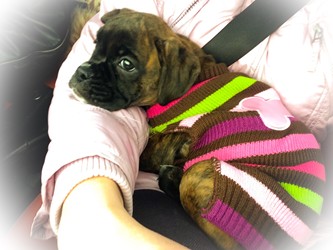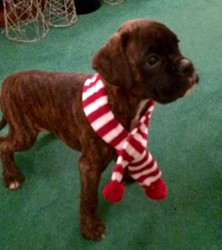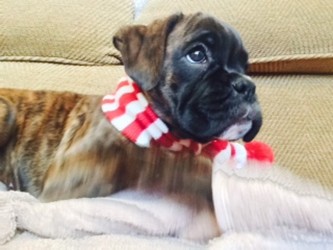 BRUNO
CH Pure Faith x Dooglebug stunning boy, bred by Paul Hyde
Owned and adored by Carole & Family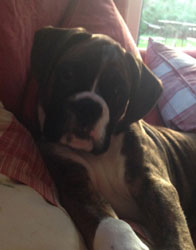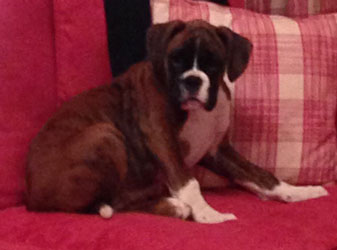 HENRY
On Fire x Dooglebug Son - simply a gorgeous boy
Henry is now owned and adored by Mr & Mrs Grigg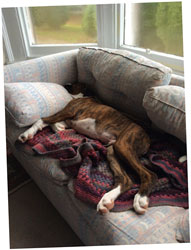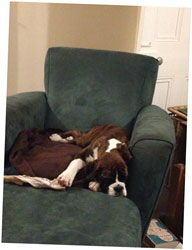 BRUNO
A Dooglebug son, bred by Andrea
Owned and adored by Terry & Family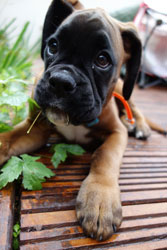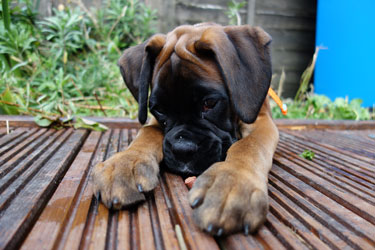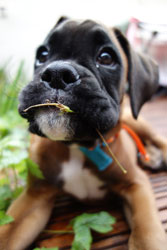 All photos of Bruno courtesy of Terry Newsome

RUBY & AVA
Ruby is a Conjured Design daughter and Ava a Dooglebug daughter
Owned, loved and adored by Bev & Allan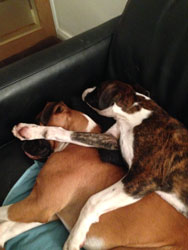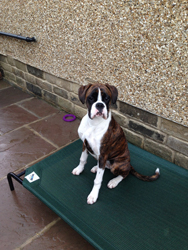 HARRY
CH Pure Faith x Dooglebug stunning boy, bred by Paul Hyde
Owned and adored by Felicity & Family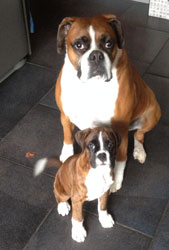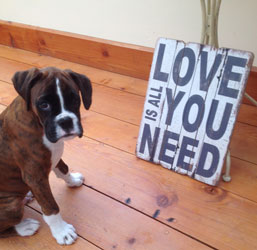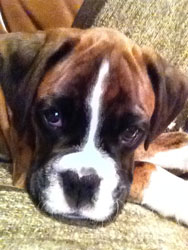 Growing up into a very handsome young man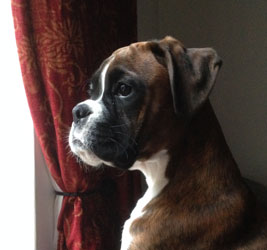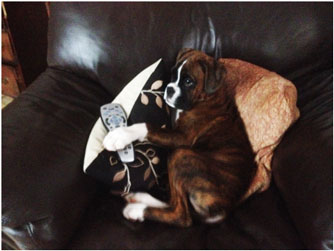 KOSTA
A Dooglebug son, bred by Andrea
Owned and adored by Joanne & Andrew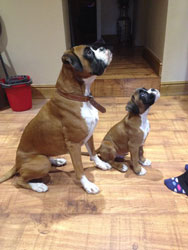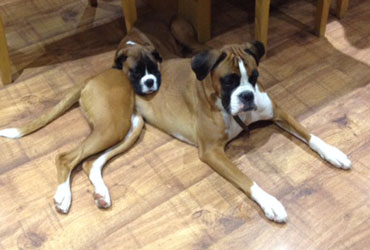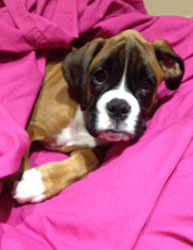 GEORGE
Another gorgeous boy from On Design x Dooglebug
Well adjusted to his new family life! Owned and adored by The Walsh family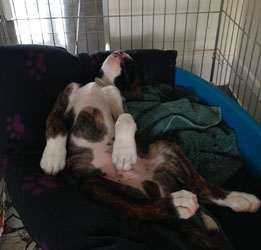 KANE
A gorgeous boy from On Design x Dooglebug
Keeping guard of the farm - owned and adored by The Tweddles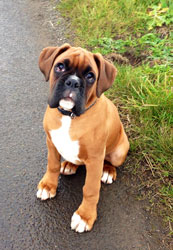 BRODIE
CH Pure Faith x Dooglebug stunning boy, bred by Paul Hyde
Owned and adored by Natalie & Family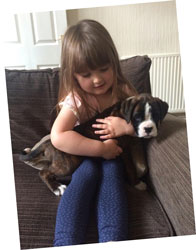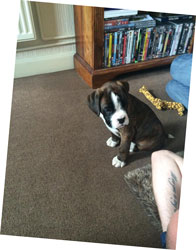 ISLA
A super On Design x Dooglebug puppy
Owned and adored by Jon & Nicola - how much work will get done today Nicola?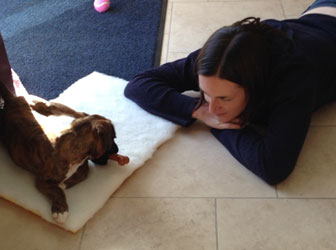 Growing up now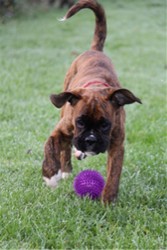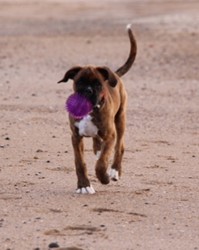 BEE
A stunning girl sired by Dooglebug
Owned and bred by Andrea - one we hope to see in the ring at some point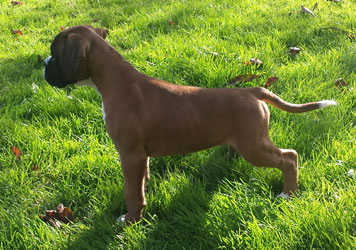 LAYLA
Pictured here at only 5 weeks of age with her new Best Friend (to be!)
Layla will be owned by the Twells family and will hopefully make her show debut in 2015
A Newlaithe On Design x Dooglebug puppy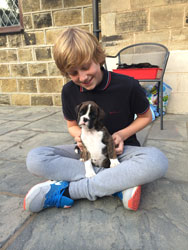 BOBBY
The beautiful Bobby owned and adored by Dan & Glenda
Bobby is all grown up now and is here with a new friend he met on holiday Sid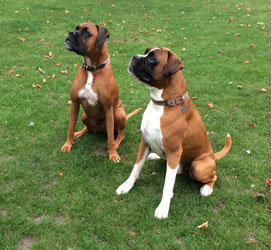 MURPHY
A Dooglebug Son proudly owned and adored by Chris & Hayleigh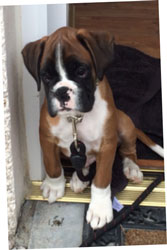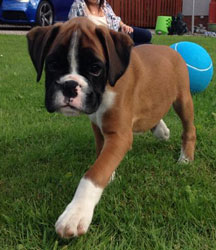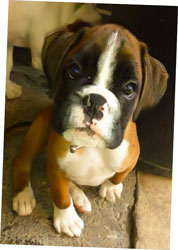 KYZA
A Dooglebug daughter owned and adored by Marie & Zoe
Centre - growing fast and don't you just love the halo!!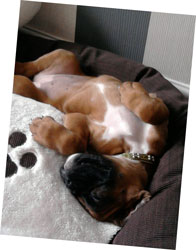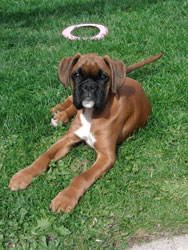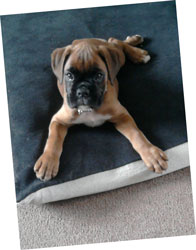 With her best pal Inka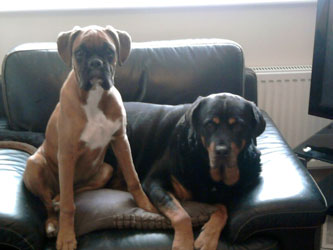 GYPSY
A Dooglebug x Lucciana daughter now enjoying her life across the waters
Owned and adored by Ashley and Andrew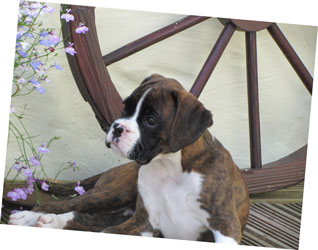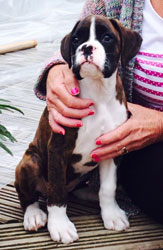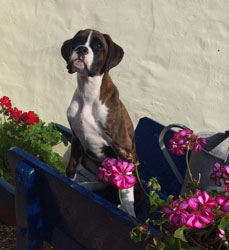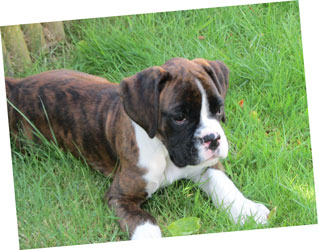 PIXIE & WILLOW
Pixie (a Dooglebug daughter) who joins Willow (litter sister to our own Milion Dreams)
Owned, adored and spoilt rotten by Annie & Martin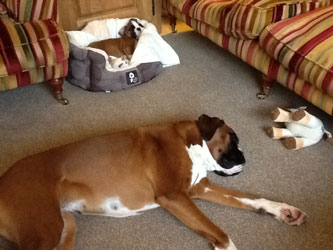 MILO
An On Target Son all grown up
Owned and adored by Karen, Steven & Family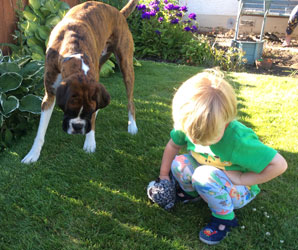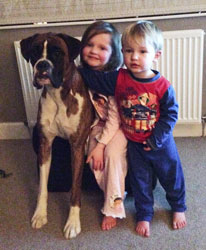 EVA
An CH On Target x Illusion (litter-sister to Aus CH Target & UK CH Pure Faith) daughter
Owned and adored by Joanne & Family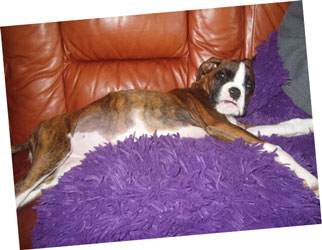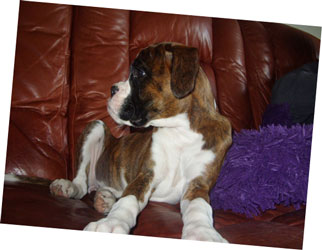 BERTIE
A CH On Target x Stolen Melody Son looking King of the World
Owned and adored by David & Adrian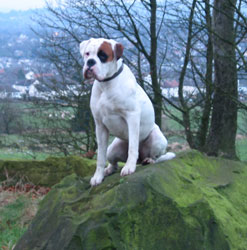 CLOUDY
A Lucciana x Conjured Design Son
All grown up now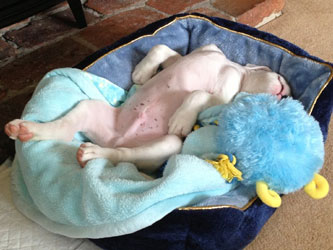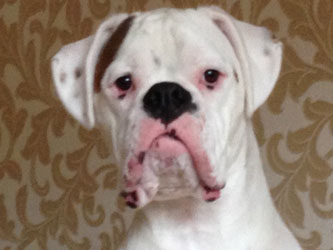 FREDDIE
A Conjured Design Son owned and adored by Nigel, Sally & Family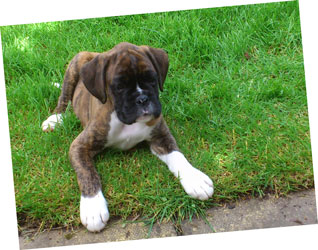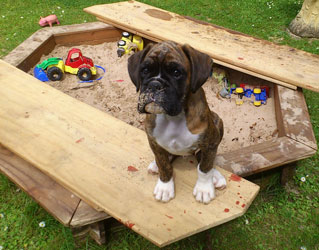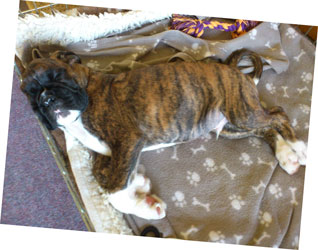 VINNIE & NELSON
On Target Sons owned and adored by The France family and are regular visitors together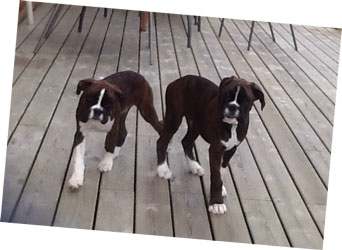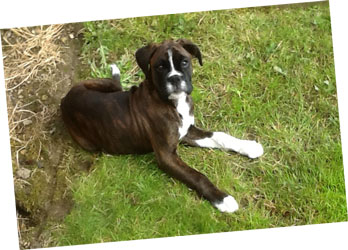 DIGBY
A Conjured Design son owned and adored by the Pryce family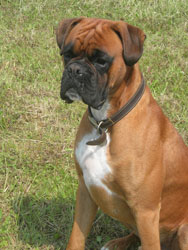 LOUIS
On Target's Son, bred by Emma Long
Owned and adored by Helen, Carl & family
Pictured with some of his new friends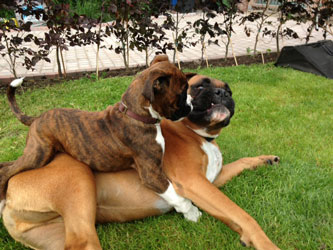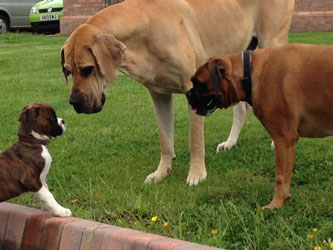 MEG & HARRIS
On Target's siblings, bred by Emma Long
Owned and adored by The Cope family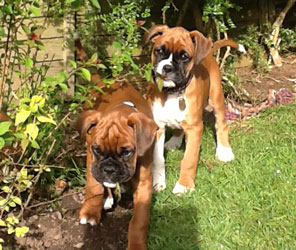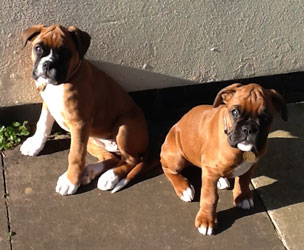 HOBBES
Another all grown up and what a stunning boy
A Lucciana x Conjured Design Son - owned and adored by The Howards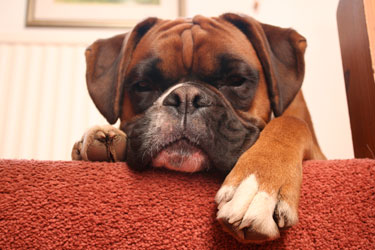 RUBY
All grown up now and absolutely at home!!
A Conjured Design daughter owner by The Bruce family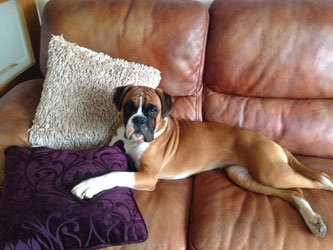 WILLOW
The stunning Willow, litter sister to our own Milion Dreams
All grown up and loving her life with Annie & Martin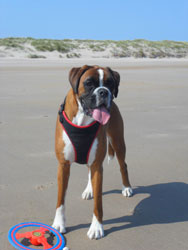 BRONTE
An On Target daughter bred by Emma Long
Owned and adored by Barbara and family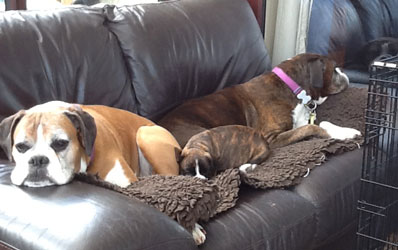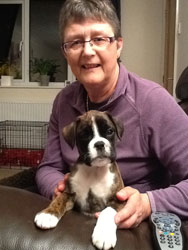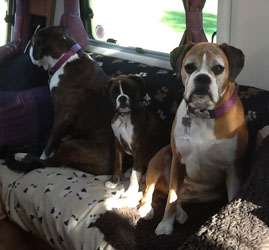 An On Target x Betts Aloud Son - just gone 12 months
Marley is litter brother to Magical Mysteries from Newlaithe
Owned and adored by The Robinsons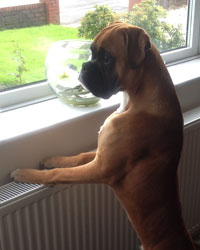 Now all grown up - what a handsome chap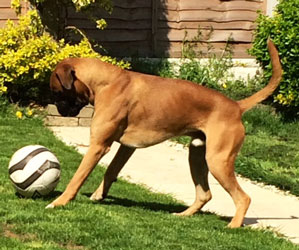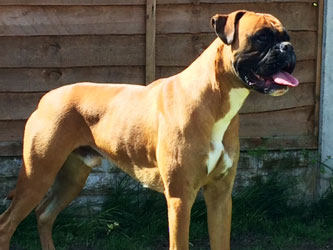 RUBY
An On Target daughter all grown up - what a melting expression!
Owned and adored by Sue & Family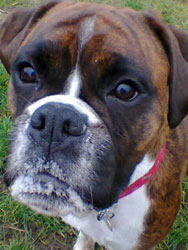 ELLA & LOUIS
Ella is CH Newlaithe On Target's litter-sister and Louis is a son of an On Target's daughter
Owned and adored by Julie & Dave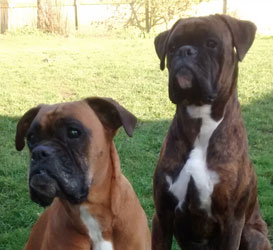 ICE'A
All grown up now - owned and adored by Eileen, Graham and Kook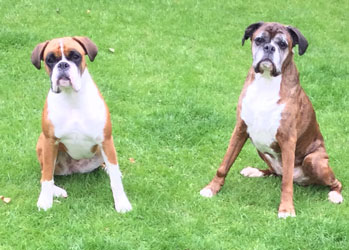 BOO
A Lucianna x Conjured Design daughter at 12 months
Owned and adored by Andrew, Joanne, Harry, Angus, Grace & Poppy (her four-legged pal)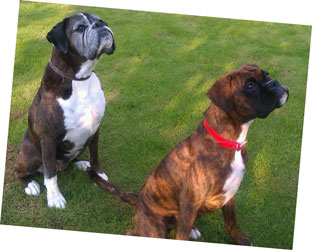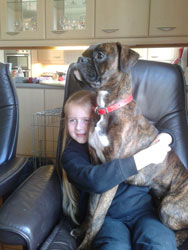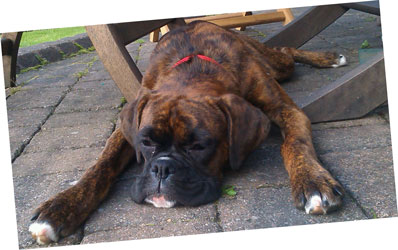 BOB
A beautiful boy sired by Conjuror to a bob-tail girl
(Bred by Dr Bruce Cattanach)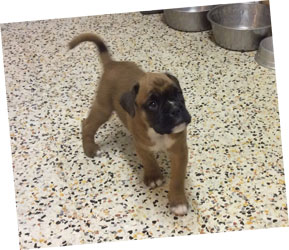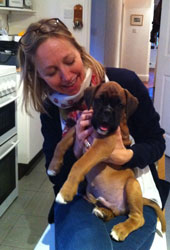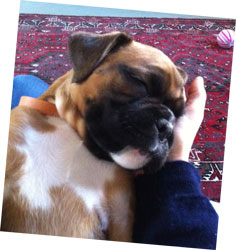 WINSTON
A Conjuror x Designed For Looks Son, litter brother to Newlaithe Conjured Design
Loving life and not spoilt at all!
Owned and loved by Dave, Jack and family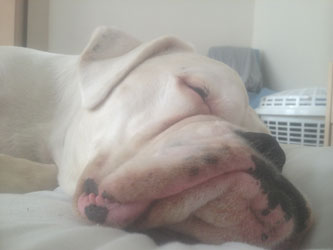 RUBY
A CH Newlaithe On Target daughter
Owned and adored by Sue & Garry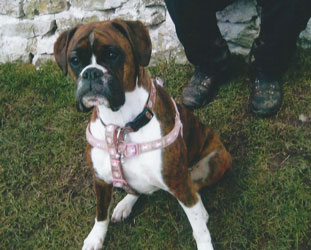 RONNIE & EVIE
(Left) Ronnie is sired by CH Newlaithe On Target and Evie is his Mum
Owned and loved by April & Martin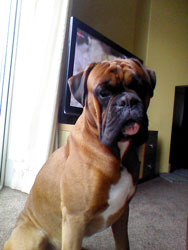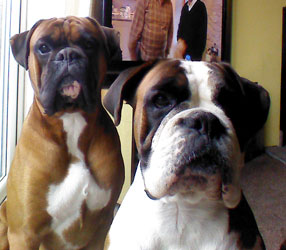 DEXTER
Sired by Multi CH Jedna na Milion Manolo and Mum is Louie Lila Grand-daughter
Owned, loved and adored by Julie, Ravi, Oliver, Edward & India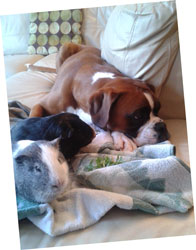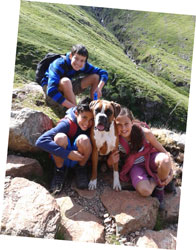 TILLY
A Moonglow daughter
Owned and adored by Rob, Helen and Amelia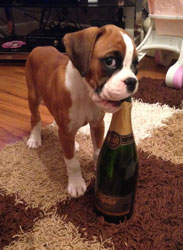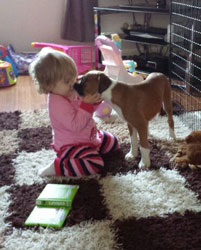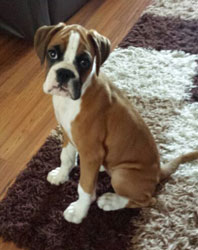 HAROLD
Sired by a Conjuror Son and Mum (Lucy Locket) is a CH On Target Daughter
Owned and adored by Caroline & Neil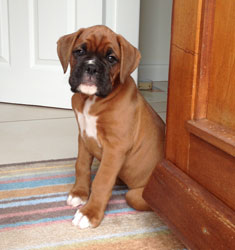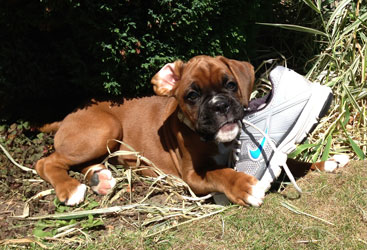 A VERY SPECIAL BOY
This beautiful young boy is very special indeed - savagely attacked by a Staffie Cross at just 14 weeks old
Now on the way to a full recovery
Owned and adored by Margaret & John